About
Our AIM is to explain the new forms of participation starting from the analysis of the ways in which Science and Technology influence human beliefs and trust.
Ethics Science Democracy Research Projects
Research Project funded by the MIUR
The Research Unit UNIPI studies the way in which ICTs (Information and Communication Technologies) and scientific discourse impact social relations in the public sphere, involving new ethical challenges and new risks.
Research Project funded by the University of Pisa
 The Research Team explores from a philosophical point of view how to promote a more informed and proactive communication. Increase in information can generate a paradoxical weakening of the human capacity to perform cooperative communication.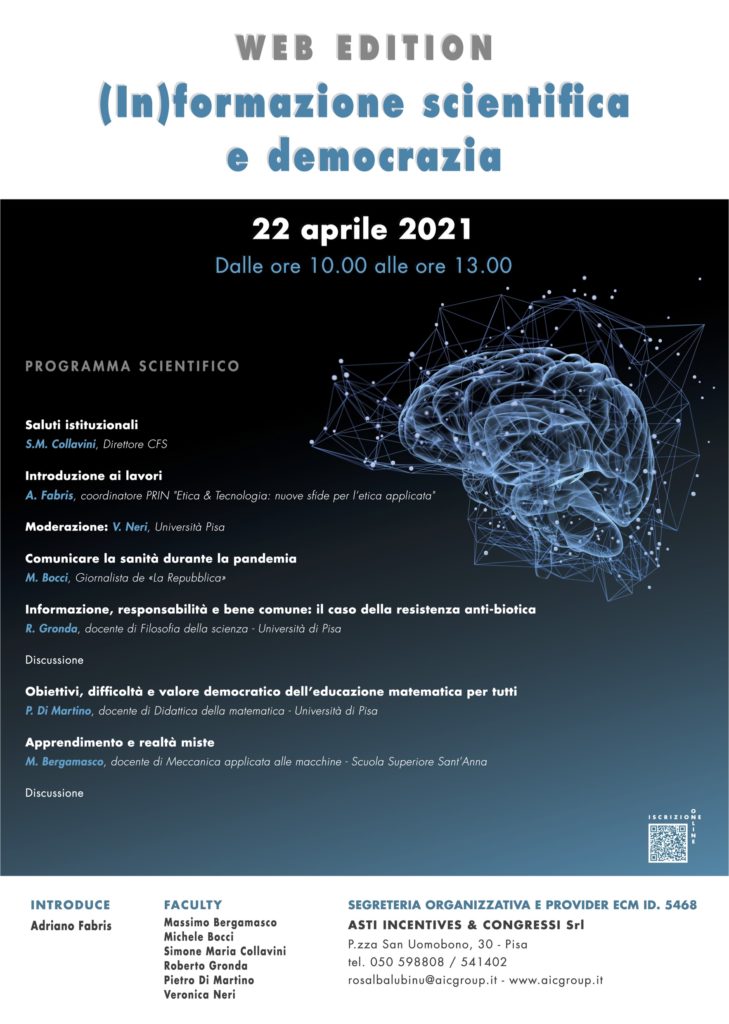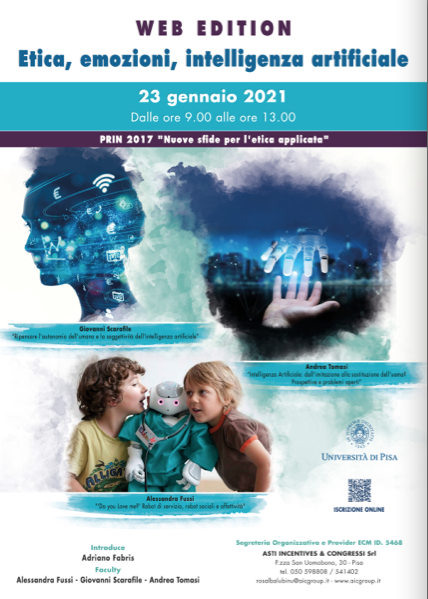 WEBINAR (In)formazione scientifica e democrazia
WEBINAR Etica, emozioni, intelligenza artificiale
WORKSHOP La città come struttura cominicativa